DB Legends, disponibile un nuovo Evento e una nuova Summon
- Pubblicato il 4 Luglio 2018 - 14:30
DB Legends, disponibile un nuovo Evento e una nuova Summon
Questa mattina è stata rilasciata la nuova versione del gioco di Dragon Ball Legends, esattamente la 1.9.0.
Andiamo a vedere cosa c'è di nuovo.
Evento The Advent of Frieza, the Universal Emperor!
Un nuovo evento storia disponibile, tutti pronti a combattere l'imperatore del male?
Il periodo di validità dell'evento è dal 4 luglio al 25 luglio.
Durante l'evento sarà possibile ottenere il personaggio di Freezer prima trasformazione con la classe Extreme.

Book 4 modalità Story in versione Hard
Disponibile la modalità storia in versione Hard del Book 4. Il livello di avversari del primo capitolo si aggirano da un livello 800 a 990. Buona fortuna!
Summon Ultra Space Time #2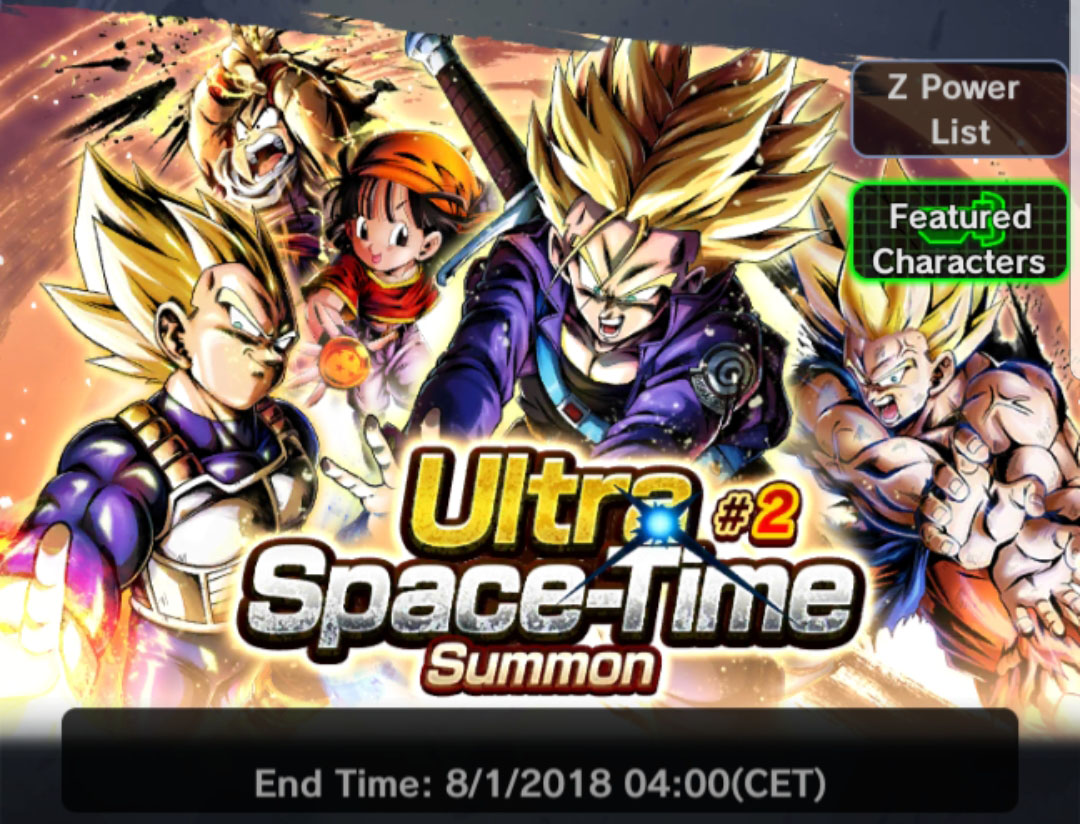 Al via una nuova Summon per ottenere nuovi personaggi Sparking, possiamo intravedere Super Saiyan Vegeta e Trunks in Super Saiyan.
Ecco i nuovi personaggi della Summon:





Daily Mission Upgrade Campaign!
Una nuova campagna dove ogni giorno ci saranno dei premi che si potranno ottenere completando le missioni giornaliere.
Possiamo notare che uno dei premi è Ultra Summon Assist Ticket, utile per ottenere i personaggi con classe Sparking durante le Summon. La campagna inizierà il 4 luglio e finirà il 18 luglio.
Scout Battle "Paikuhan"
Nuovo Scout Battle disponibile, esattamente quello di Paikuhan. Sarà attivo fino al 11 luglio e durante le Scout Battle si potranno ottenere gli Z Power in maniera molto semplice e quindi far crescere di livello il proprio personaggio, in questo caso Paikuhan in classe Hero.
Shop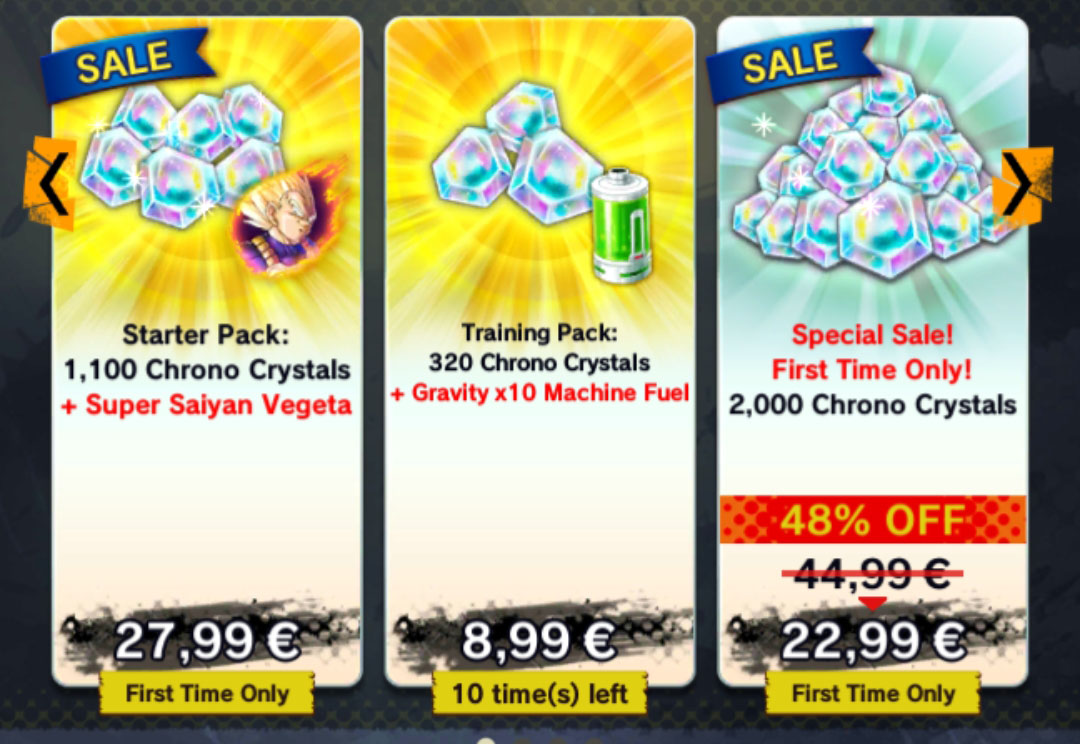 Nello Shop è stato aggiunto lo Starter Pack di Vegeta Super Saiyan che si potrà acquistare al prezzo di 27,99 euro e sarà diponibile anche il Training Pack con 320 Chrono Crystal + Gravity x10 Machine Fuel al prezzo di 8,99 euro.
Tags: