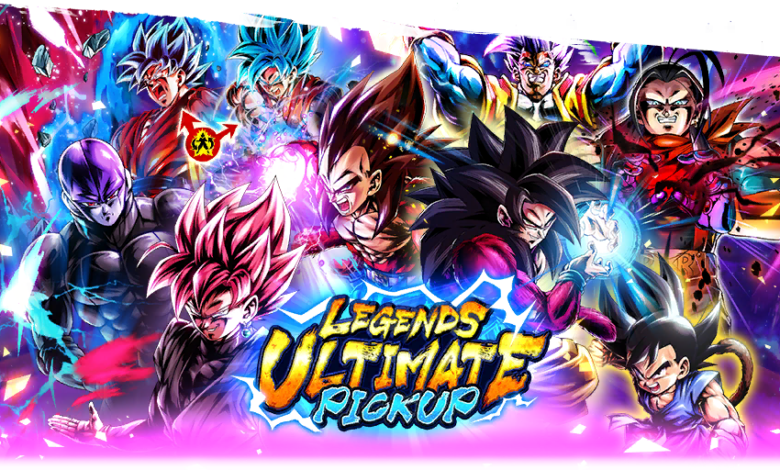 Arriva la versione 2.6.0 per il videogioco Dragon Ball Legends per i dispositivi mobile Android e iOS. È possibile scaricare la versione Android dal PlayStore. Andiamo a vedere di cosa si tratta.
Legends Ultimate Pickup
Periodo dell'evento:
dal 18 marzo al 28 marzo 2020
Arriva un nuovo evento ad evocazione, questa volta è il turno di Son Goku e Vegeta con la trasformazione del quarto livello di Super Saiyan. In aggiunta vengono inseriti anche altri diversi personaggi presenti nella Summon.
Tramite l'evocazione consecutiva si potrà ottenere un personaggio garantito Sparking.
Saiyan Eradication Operation
Periodo dell'evento:
dal 18 marzo al 8 aprile 2020
Evento dedicato ai Saiyan per omaggiare Freezer prima della distruzione del pianeta Vegeta. Sconfiggi i personaggi Saiyan e completa le missioni per vincere i Ticket Evil Z.
ZENKAI AWAKENING God of Destruction Beerus
Periodo dell'evento:
dal 18 marzo al 2 aprile 2020
Il Zenkai Awakening è un'abilità di evoluzione dei personaggi, ritorna disponibile quello di Beerus che ha la possibilità di utilizzare la Zenkai Awakening. Fino alla conclusione dell'evento Summon si può ottenere il personaggio tramite lo Zenkai Awakening Summon Pack al costo di 300 Chrono Crystal, ogni evocazione fornirà casualmente un Awakening Z Power, necessario per l'evoluzione.
Hyperdimensional Co-Op VS Traitorous Warrior

Periodo dell'evento:
dal 18 marzo al 8 aprile 2020
La modalità cooperativa iperdimensionale è una battaglia multiplayer in cui tu e un tuo amico vi unite per combattere insieme un Boss. Il Boss di questo evento è Bardack!
Main Story Part 7 Book 1 (NORMAL)
Arriva la Settima Parte della Storia Principale di Dragon Ball Legends con il titolo "Reaching Further Heights", il primo Book si chiama "Back to Earth!" e saranno presenti 9 Capitoli.
Dragon Ball Legends è un videogioco per smartphone per i dispositivi iOS e Android. Il gioco è strutturato per combattimenti 1 vs 1, si ha la possibilità di avere una squadra di tre combattenti. Durante il combattimento si hanno a disposizione 4 carte, ogni carta rappresenta una tecnica di difesa o di attacco. Durante il combattimento si possono ottenere le 7 Sfere del Drago, una volta riunite è possibile attivare il Rising Rush.