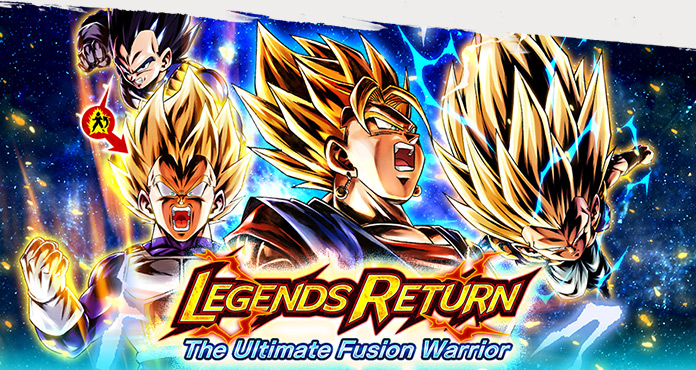 DB Legends, Legends Oktoberfest, Master's Pack 3, The Ultimate Fusion Warrior
Arriva l'aggiornamento settimanale per il videogioco Dragon Ball Legends per dispositivi mobile Android e iOS. È possibile scaricare la versione Android dal PlayStore. Andiamo a vedere di quali aggiornamenti si trattano.
Legends Oktoberfest

Periodo dell'evento:
dal 9 ottobre al 30 ottobre 2019
Una nuova campagna per ottobre è ora disponibile, collezionate piatti di salsicce per ottenere succulenti premi.
Per vincere i premi bisogna partecipare alle Job Request dedicate, si possono ottenere con il Login Bonus o partecipando a determinati eventi. Una volta ottenuto le salsicce si possono scambiare al negozio dedicato.
Legends Return – The Ultimate Fusion Warrior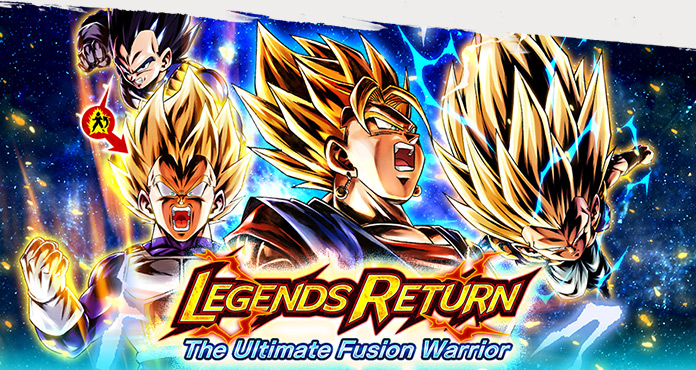 Periodo dell'evento:
dal 9 ottobre al 4 novembre 2019
Super Vegeth edizione limitata è tornata insieme a questa Summon, si possono vincere tantissimi personaggi Sparking potentissimi. Di seguito tutti i personaggi disponibili Sparking della Summon.
Master's Pack 3
Periodo dell'evento:
dal 9 ottobre 2019 al 1° aprile 2020
Arriva il Master's Pack 3, si uniscono all'evocazione tantissimi personaggi Sparking, di seguito la lista di quelli in primo piano.
Main Story Part 5 Book 3 (NORMAL)
Arriva finalmente la Part5 della Storia Principale del gioco con il titolo di "Storm-Calling Female Warriors", questa volta la storia è dedicata a Caulifla. Il secondo Book si chiama "The Warriors of Love Return!" e include 7 capitoli.
Main Story Part 3 Book 6 e 7 (HARD)

Arrivano anche i Book 6 e 7 in modalità Hard per la Main Stoty Part 3, ovviamente per sbloccarla dovrete aver completato già la versione Normal.
Eventi che ritornano
Ecco gli eventi che fanno il suo ritorno o vengono ripristinati, com'è successo per l'Ultra Space Time-Rush.

Dragon Ball Legends è un videogioco per smartphone per i dispositivi iOS e Android. Il gioco è strutturato per combattimenti 1 vs 1, si ha la possibilità di avere una squadra di tre combattenti. Durante il combattimento si hanno a disposizione 4 carte, ogni carta rappresenta una tecnica di difesa o di attacco. Durante il combattimento si possono ottenere le 7 Sfere del Drago, una volta riunite è possibile attivare il Rising Rush.