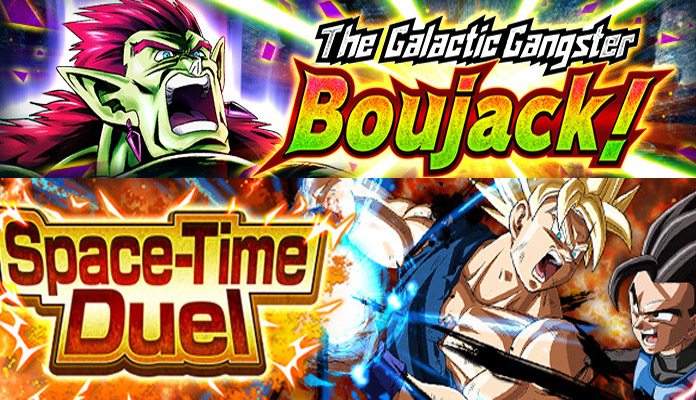 DB Legends, The Galactic Gangster Boujack!, Super Space-Time Duel #33
Arriva la versione 1.38.0 per il videogioco Dragon Ball Legends per dispositivi mobile Android e iOS. È possibile scaricare la versione Android dal PlayStore. Andiamo a vedere di quali aggiornamenti si trattano.
The Galactic Gangster Boujack!
Periodo dell'evento:
dal 2 ottobre al 16 ottobre 2019
Boujack arriva finalmente su Dragon Ball Legends, ecco un bellissimo evento dedicato a questo personaggio. Ad ogni battaglia la forza del nemico aumenta sempre di più. Le battaglie in totale saranno 50, ma al momento sono disponibili solo fino alla battle 40.
Le date di apertura delle battaglie
Up to BATTLE-40: 10/05/2019 08:00 AM (GMT+2)
Up to BATTLE-50: 10/09/2019 08:00 AM (GMT+2)
The Super Space-Time Duel #33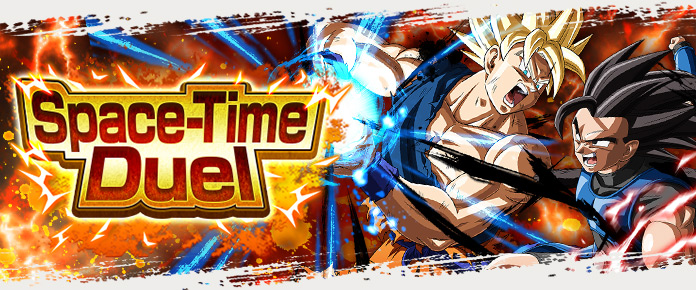 Periodo dell'evento:
dal 2 ottobre al 16 ottobre 2019
L'evento per le partite classificate Online si aggiorna con il Space-Time Due numero 33, grazie a questo evento online si potranno sfidare altri giocatori in partite multigiocatore e ottenere ad ogni incontro Job Requests e vincere tanti premi.
Main Story Part 5 Book 2
Arriva finalmente la Part5 della Storia Principale del gioco con il titolo di "Storm-Calling Female Warriors", questa volta la storia è dedicata a Caulifla. Il secondo Book si chiama "Chi-Chi and Goku" e include 11 capitoli.
Il ritorno di eventi passati
Fanno il suo ritorno due eventi passati, si tratta di "Legends Road – Great Saiyaman 1" e della Summon "Legends Lineage of Evil Vol.2"

Update versione 1.38.0
L'interfaccia utente è stata migliorata e di seguito una lista degli aggiornamenti più importanti in questa versione:
Auto Select; potete far scegliere all'applicazione i personaggi da inserire in un party o in una Z Request, in base ai tag.
Preset Party e Call; potete registrate un vostro party e selezionarlo poi in seguito.
Platinum Coin; una nuova moneta del gioco, potete scambiarla nel negozio con premi molto interessanti.
Dragon Ball Legends è un videogioco per smartphone per i dispositivi iOS e Android. Il gioco è strutturato per combattimenti 1 vs 1, si ha la possibilità di avere una squadra di tre combattenti. Durante il combattimento si hanno a disposizione 4 carte, ogni carta rappresenta una tecnica di difesa o di attacco. Durante il combattimento si possono ottenere le 7 Sfere del Drago, una volta riunite è possibile attivare il Rising Rush.