DB Legends, disponibile Rising Girls Vol.2, Legends Road Great Saiyaman 1, Part 4 Book 1
- Pubblicato il 17 Aprile 2019 - 21:45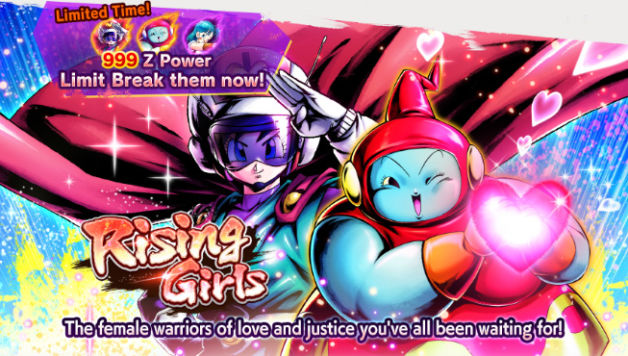 DB Legends, disponibile Rising Girls Vol.2, Legends Road Great Saiyaman 1, Part 4 Book 1
Arriva l'aggiornamento settimanale per il famoso videogioco Dragon Ball Legends per dispositivi mobile Android e iOS.È possibile scaricare la versione Android dal PlayStore. Andiamo a vedere di quali aggiornamenti si trattano.
Summon Rising Girls Vol.2
Periodo dell'evento:
dal 17 aprile al 7 maggio 2019
Arriva questo nuovo evento Summon dedicato ai personaggi femminili di Dragon Ball. In questa Summon si possono vincere Great Saiyaman 2 e Ribrianne in versione Sparking.

Rising Girls Vol.2 X999
Periodo dell'evento:
dal 17 al 22 aprile 2019
Un tempo limitato per fare un evocazione ed ottenere un personaggio con 999 Z Power, di solito si ottengono personaggi Sparking da 600 Z Power.
Legends Road – Great Saiyaman 1 

Periodo dell'evento:
dal 17 aprile al 22 maggio 2019
Arriva un altro evento Legends Road, questa volta è il turno di Great Saiyaman 1, la maggior parte degli avversari sarà dell'elemento Green.

Bisogna vincere le varie medaglie per poi scambiarle nel negozio, per ottenere Z Power per ottenere il personaggio Sparking i Great Saiyaman 1.
The Super Space-Time Duel #24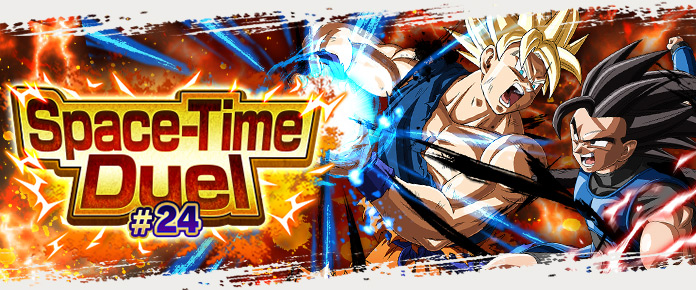 Periodo dell'evento:
dal 17 aprile al 9 maggio 2019
L'evento per le partite classificate Online si aggiorna con il Space-Time Due numero 24, grazie a questo evento online si potranno sfidare altri giocatori in partite multigiocatore e ottenere ad ogni incontro Job Requests e vincere tanti premi.
Main Story Part 4 Book 1 (NORMAL )

Arriva finalmente la Part4 della Storia Principale del gioco con il titolo di "The Terrifying Super Cell Games", questa volta è il turno di Cell. Il primo Book si chiama "Dawn of a New Terror" e include 8 capitoli.
Dragon Ball Legends è un videogioco per smartphone per i dispositivi iOS e Android. Il gioco è strutturato per combattimenti 1 vs 1, si ha la possibilità di avere una squadra di tre combattenti. Durante il combattimento si hanno a disposizione 4 carte, ogni carta rappresenta una tecnica di difesa o di attacco. Durante il combattimento si possono ottenere le 7 Sfere del Drago, una volta riunite è possibile attivare il Rising Rush.
Tags: