Dragon Ball, ecco i guadagni dell'ultimo anno fiscale
- Pubblicato il 20 Maggio 2018 - 12:50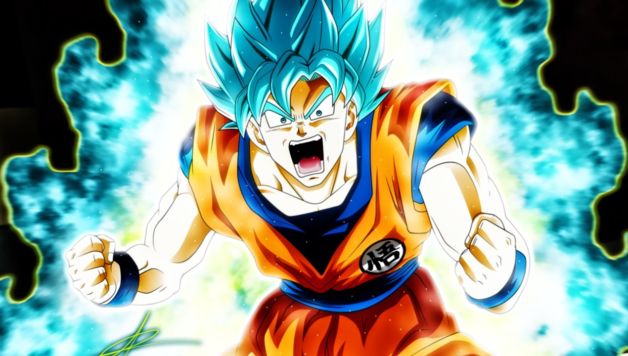 Dragon Ball, ecco i guadagni dell'ultimo anno fiscale
Dopo una lunga pausa Dragon Ball è tornato in vita grazie alla serie di Dragon Ball Super, che ha visto la sua conclusione con la puntata 131 andata in onda in Giappone il 25 marzo 2018. Ma la Toei Animation ha ancora in serbo diversi progetti per il Franchise di Dragon Ball, andiamo a vedere il perché.
Bandai Namco ha pubblicato recentemente i suoi guadagni per il 2018, come possiamo vedere dal grafico sottostante del tweet di Ethan Law. L'anno fiscale, che andava da aprile 2017 a marzo 2018, ha visto un'entrata di ben 98 Miliardi di Yen, circa 752 milioni di Euro.
And now for the chart! Big money for big franchise. pic.twitter.com/8Kad0G84Tw

— Ethan Law (@ArchedThunder) 9 maggio 2018
Negli anni precedenti?
Nel 2017 i guadagni sono stati 62 miliardi di Yen (475 milioni di Euro) e nel 2016 35 miliardi di yen (268 milioni di Euro).
Con tutti questi guadagni sia da parte di Bandai Namco che della Toei Animation è abbastanza facile capire che il franchise di Dragon Ball continuerà ancora per i prossimi anni. Ricordiamo tra l'altro che il 14 Dicembre 2018 uscirà nelle sale giapponesi il nuovo film di Dragon Ball Super.
Il manga è realizzatò da Toyotaro con la collaborazione di Toriyama per quanto riguarda la sceneggiatura, serializzato su V-Jump (Shueisha) dal 20 giugno 2015 ed è attualmente giunto al capitolo 35.
L'edizione italiana del manga è editata dalla casa editrice Star Comics, di cui al momento sono disponibili 4 volumi.
Tags: