DB Super, in arrivo la collezione di scarpe della Nike?
- Pubblicato il 17 Febbraio 2018 - 9:38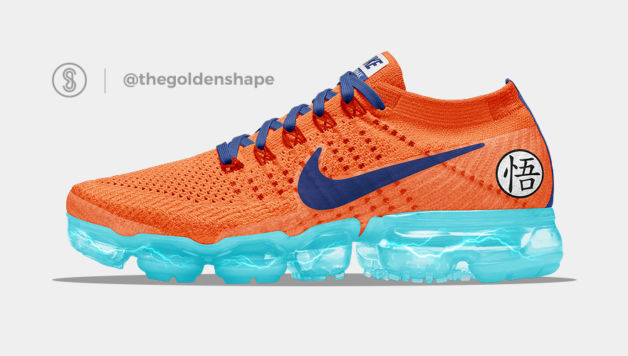 DB Super, in arrivo la collezione di scarpe della Nike?
Ne avevamo parlato un po' di tempo fa "Dragon Ball x Adidas, svelate le scarpe di Goku, Vegeta e Gohan", quando erano uscite delle illustrazioni su delle possibile scarpe dell'Adidas.
The Golden Shape deluso dalla collezione Dragon Ball X Adidas ha deciso di disegnare e sognare delle scarpe per il brand Nike.
La collezione è stata chiamata "VaporMax", ha realizzato le versioni per Goku, Vegeta, Shenron, Majin Bu, Golden Freezer, Beerus e Goku Black. Quindi svaria molto dai personaggi di Dragon Ball Z a quelli pià comuni di Dragon Ball Super.
Se vediamo nel dettaglio i vari modelli, vediamo molti particolari che ha deciso di inserire. Come il marchio della Capsule Corporation sul modello di Vegeta, al simbolo di Goku sul modello di Goku. Su Shenron notiamo le sfere del Drago, su Black Goku l'orecchino dei Kaiohshin e per concludere la M su Majin Bu.
Noi i modelli li abbiamo trovati veramente interessanti e rispetto a quelli di Adidas con una marcia in più. Soprattutto l'abinamento dei colori e dei simboli.
Speriamo che Nike prenda seriamente l'ipotesi della collezione proposta da The Golden Shape.
E a voi quale modello vi piace di più?
Nike x Dragon Ball Super VaporMax Goku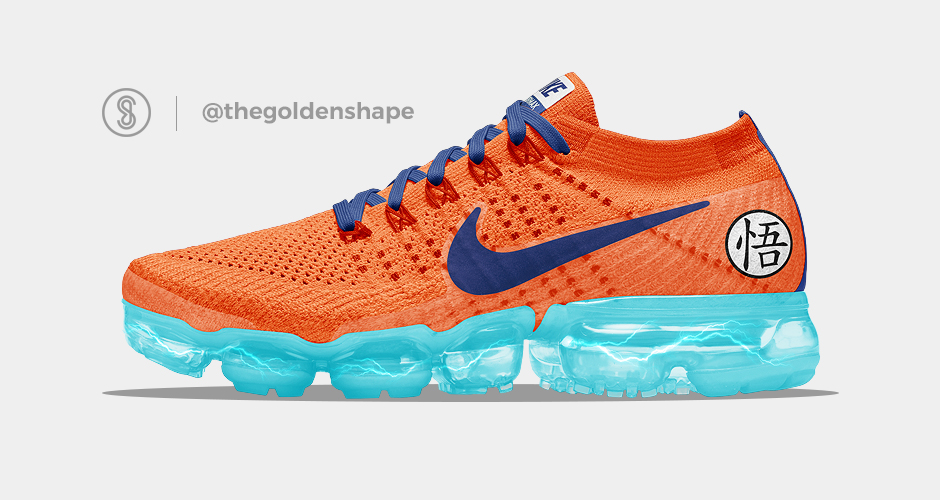 Nike x Dragon Ball Super VaporMax Vegeta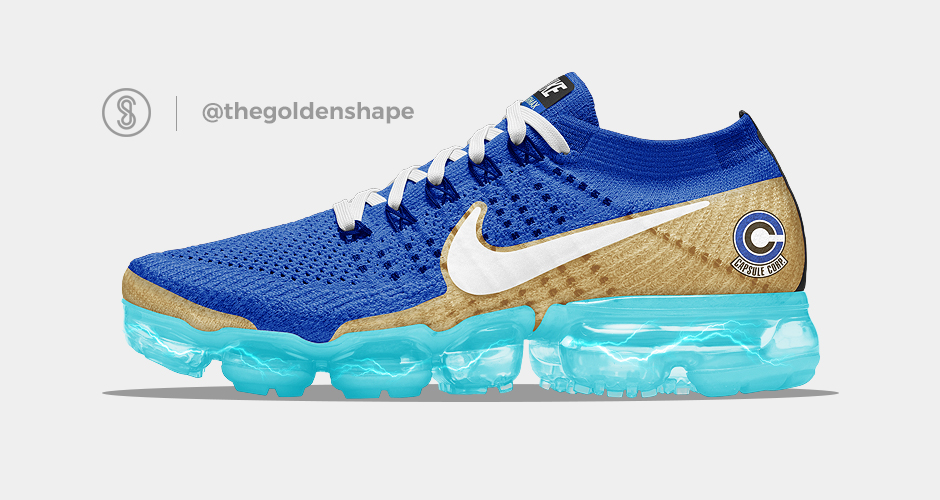 Nike x Dragon Ball Super VaporMax Shenron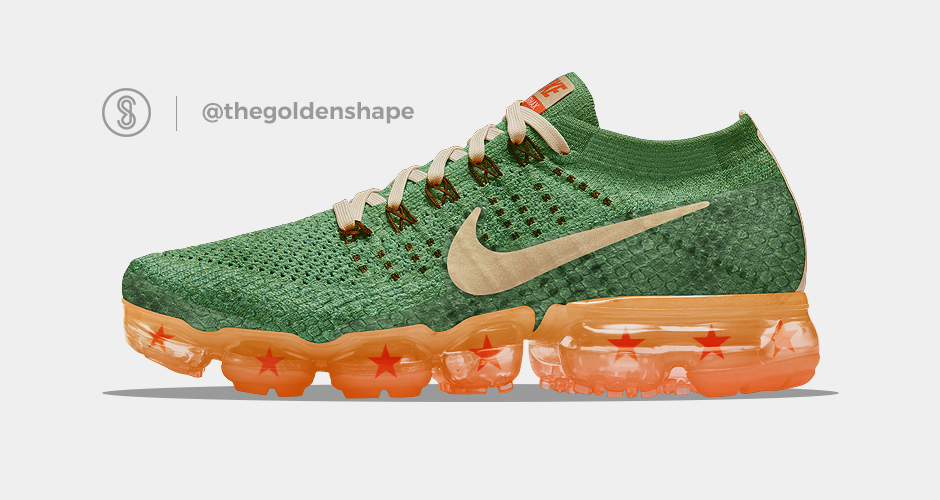 Nike x Dragon Ball Super VaporMax Majin Bu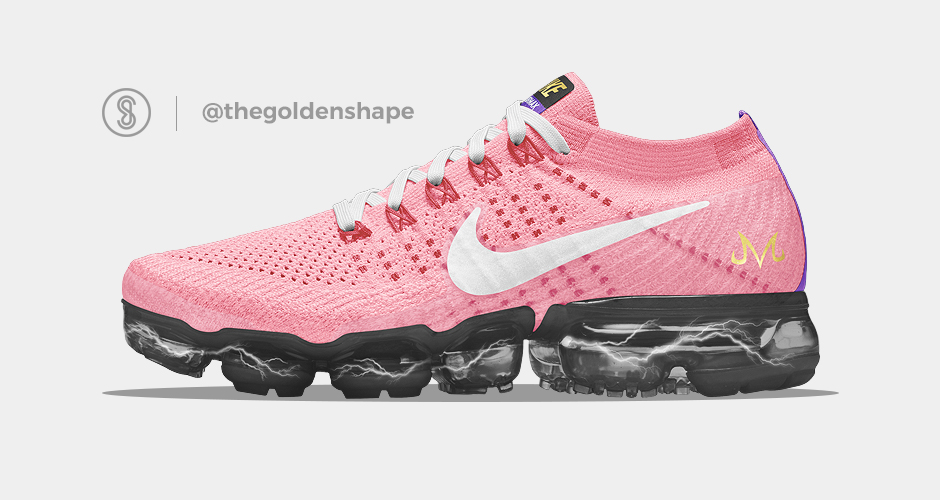 Nike x Dragon Ball Super VaporMax Golden Freezer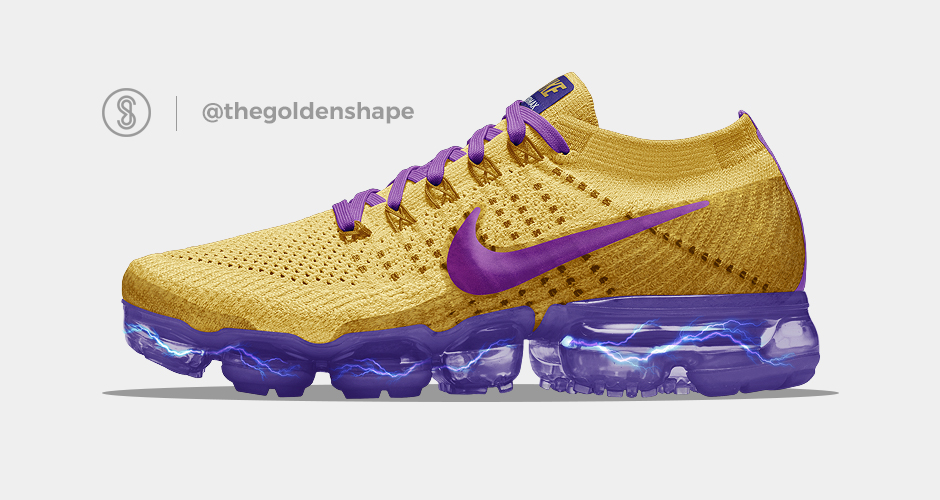 Nike x Dragon Ball Super VaporMax Beerus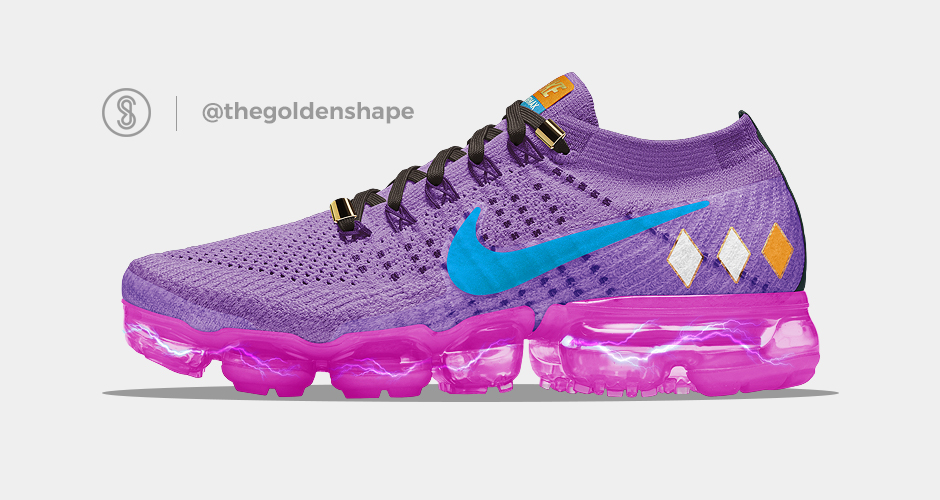 Nike x Dragon Ball Super VaporMax Goku Black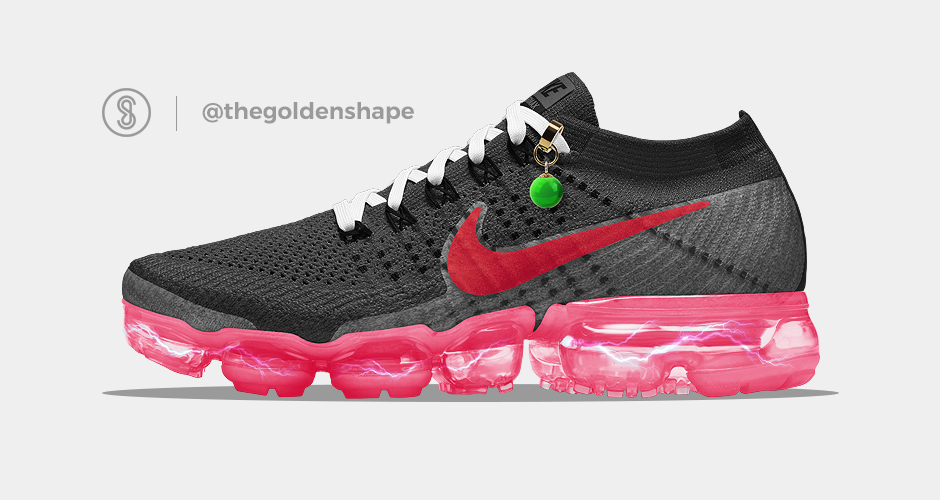 Tags: